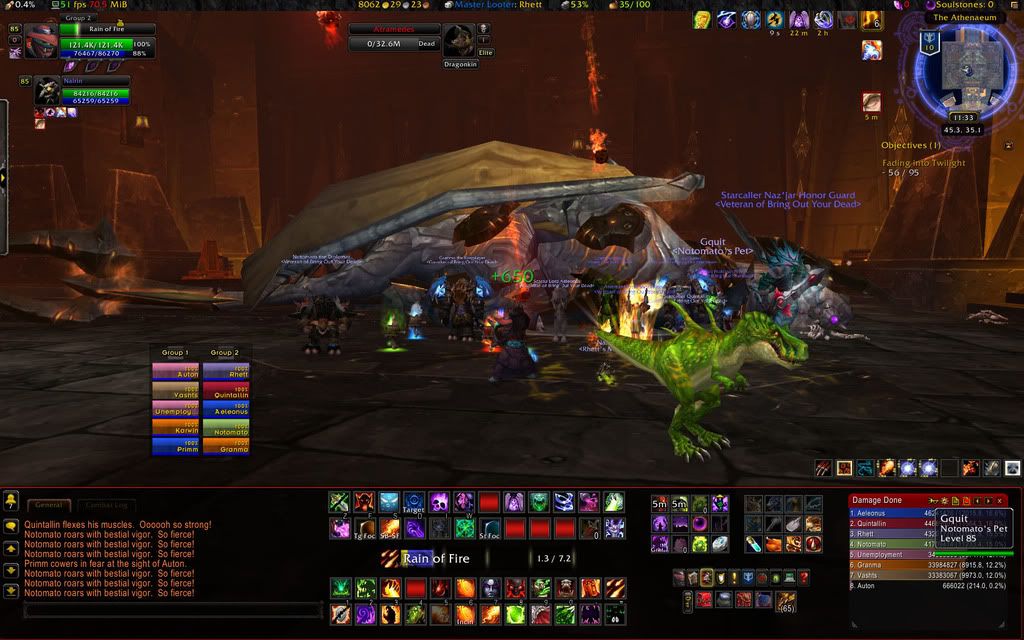 I mean seriously, what kind of people go marching into a dungeon and for absolutely no reason go and beat up a blind dragon? He isn't guarding anything, he isn't in our way, we just beat him up because we can.
And here is the proof.
I apologize in advance for anyone who can't make out some things in the screenshot since that damn dinosaur is in the way.